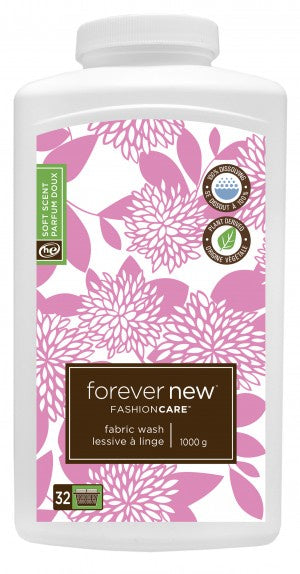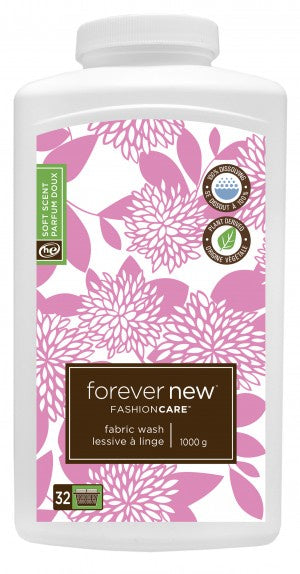 On Sale
Fabric Wash - Powder 1000g
Forever New's pure citric base gently launders fibres without breaking them down and rinses so clean, everything looks newelonger.
Preserves the fit and shape of modern fabrics (lingerie & hosiery, silk, wool, cotton, swimwear, and lycra).
Removes residue from previous washings or dry cleaning.
Designed for HE and standard washing machines as well as handwashing.
A large bottle is good for at least 125 hand washes or 32 regular machine washes.